Launching Your SaaS Product on AppSumo: Passing the Evaluation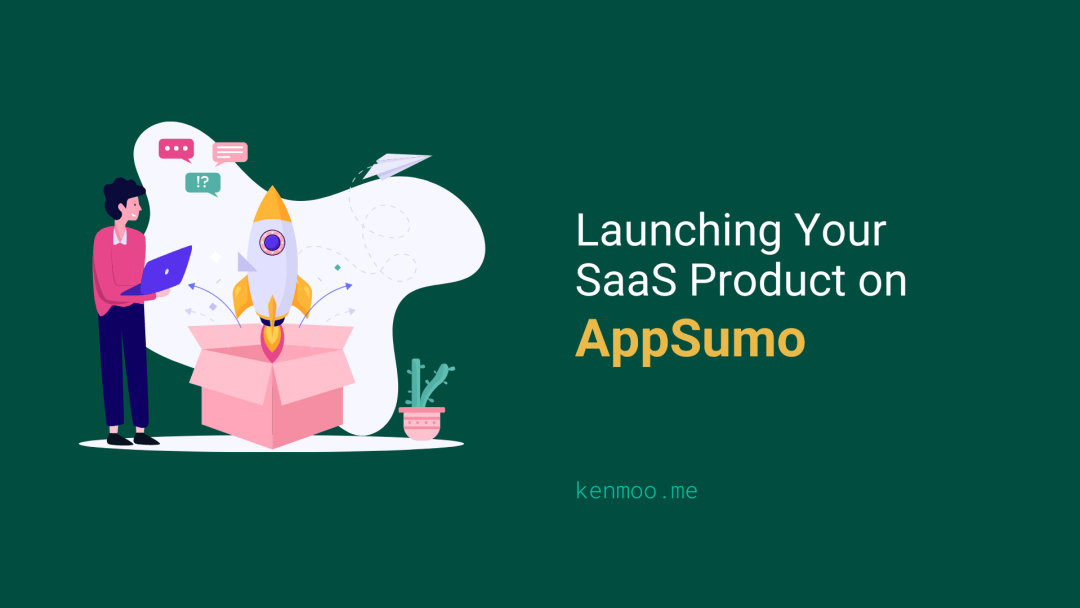 If you're a SaaS founder, you've likely heard of AppSumo. After all, the platform's reach in the SaaS industry is so massive that hundreds of startups are clamoring to get their solutions featured and sold on the site.
AppSumo has millions of followers and a vast network of affiliates in its well-oiled machine. If you get your product launched by platform, prepare for a gigantic wave of cash that'll come your way.
But for that to happen, there are a few tips you need to consider before you even think of reaching out to the site. As said, a lot of startups are trying to sell their solution on the website.
That means there's a long line of products that are waiting to be promoted. It would take weeks or even months before the AppSumo team get back to you after you've reached out to them.
However, if done right, you could cut that waiting time to days. Heck, there are even SaaS startups out there where AppSumo was the one who reached out to them.
So let's look at some actionable tips you can do to try and replicate how companies passed AppSumo's evaluation procedure.
But before that, let's briefly cover how AppSumo works.
AppSumo SaaS Launch: How Exactly Does It Work?
Arguably the best benefit of launching with AppSumo is that it's free. You don't need to shell any money for them to promote you.
What they do is evaluate your product to determine whether or not it's beneficial for Sumo-lings, AppSumo's swarm of SaaS buyers. If they deemed that it is, you'll get to meet with the team to discuss how to market your solution.
They'll help you with:
Highlighting your USP (unique selling proposition)
Advertising on social media (Facebook, Instagram)
Create compelling video to promote your SaaS product
Now you're likely thinking: that's a whole lot of effort for something that costs nothing upfront. Which begs the question: how is AppSumo getting compensated?
That brings us to the 70/30 split
The AppSumo 70/30 Split
In a nutshell, the 70/30 rule is the revenue agreement between a SaaS founder (you) and AppSumo. So let's say you have a SaaS product that managed to pass AppSumo's strict evaluation.
A marketing campaign is set, the message gets blasted across AppSumo's massive reach, and customers start buying your solution. By the end of the campaign, the promotion resulted in a $200k revenue.
When the 70/30 split is applied, $140k goes to AppSumo, $60k goes to you. On the surface, it's quite the gamble on your end, right?
After all, you're the one who's going to be supporting the flood of incoming AppSumo users for years. On top of that, you're going to offer your product lower than its original pricing.
But most startups that went down this route are satisfied with what they got. They used the revenue generated by the partnership to cultivate their growth and acquire monthly and annual subscribers.
And that's just one benefit. Others include:
AppSumo users stress-testing your system.
AppSumo users will provide valuable feedback.
AppSumo users providing social proof.
AppSumo users will spread your product via word-of-mouth.
But you may be asking, why is AppSumo so strict with its evaluation process? They could just onboard anyone and take that 70/30 split, right?
Wrong.
Why is AppSumo So Strict?
AppSumo strictly vets the products on its platform for one major reason: trust. You see, the site has built its expansive community by providing the Sumo-lings with valuable SaaS products.
Do you think if they've added just about any SaaS startups out there, they'd be where they are today? Of course not.
Imagine if you're a Sumo-ling and you buy a SaaS lifetime deal and it closes down after a year. You're going to feel cheated.
Now imagine if that happens multiple times. AppSumo's brand image will take a hit and its competition will slowly overtake it.
As such, they're really careful who they promote on their platform. However, there is what's called the AppSumo Marketplace where you can list your SaaS product on the site without passing through the rigorous vetting process.
But you'll have to do the promotion yourself. AppSumo will have nothing to do with your marketing campaign.
So how exactly do you pass the AppSumo evaluation process? Are there certain preparations you'll need to do?
Launching SaaS Products on AppSumo
AppSumo's evaluation process is strict, true. Fortunately, those who managed to pass through this evaluation have shared their journey with us.
That goes from preparing the SaaS product to the requirements you'll need to satisfy the AppSumo team.
While every company is different, certain elements have repeatedly come up. These are:
Identify the pain points you're solving
Be crystal clear with the AppSumo marketing team
Prepare your team for the incoming AppSumo users
Let's expand each one.
Develop a valuable product
Before you even consider partnering with AppSumo, you need to develop your product. No, it's not enough that it's "working."
It needs to offer real value to the Sumo-lings. If it doesn't, AppSumo will know.
You have to understand that these guys have been in this game for so long that their BS meter has been finely tuned. They have questions that will specifically uncover if you've properly developed your product or it's just a mishmash of features thrown together.
The guys over at OWOX BI said you need to prepare for these types of questions:
What category does your product fall into? (Design, marketing/SEO, customer relationship).
What does your product do?
Provide [X] reasons why your product is valuable
Product's retail value
Product offers – perpetual licenses, X years of Pro Plan, unrestricted access to future features
The most important success metric of the promotion – revenue, feedback, number of early adopters
How many members does your customer support team have?
If you want to read up on OWOX BI's answers to each of those, read them here. (If the link is wonky, find the link here instead. It's under "Tip #6" using "our application" as the anchor text.
But the gist of it is AppSumo is trying to know if you have a ready-to-use product or a half-baked one. So develop your product first.
And to do that, you'll need to…
Identify the pain points you're solving
Whether you're an SEO SaaS tool or a CRM software, your end goal is to streamline your users' operation. Of course, you don't need to streamline their entire process.
You just need to laser focus on one or two, then expand from there. By nailing down the exact problem you're trying to solve, a potential customer can easily see the value you're offering.
Pro tip: if you're designing a SaaS product, the best audience to target is the end-user. By that, we mean the employee in the office that's doing a lot of grunt work for the higher brass.
That means if you can streamline that employee's workflow, there's a high chance they'll acquire your service. After that, your solution could spread to the entire organization.
Here's a scenario.
If Johnny Joe suddenly increases his performance metric, his manager will start noticing it. Questions will be asked. Answers will be given, one of which is your software.
Soon enough, the entire office is using your solution. Your single monthly subscriber led to the entire team buying your package plan.
The best part about it is that if they're seeing the value you offer, they'll stick with you for years. That's why you start targeting the pain points of the end-user. As long as you're offering value, people are willing to use your solution even without a sales rep nagging them.
That doesn't mean, however, that you don't need a marketing team.
Be crystal clear with the AppSumo marketing team
And here's why you need to nail the pain point you're solving from the outset. If you do that, you'll be communicating with the AppSumo marketing team effectively.
AppSumo: Briefly describe what your product does.

You: My product solves [pain point] through [features of the product], saving employees tons of time which can be allocated for other processes.
This is as simple as it gets. Again, get crystal clear with the team so they know exactly the value you offer.
Moreover, you need to have a general idea of how to promote your SaaS product. Yes, the AppSumo team will be the one handling the details on that.
But you'll need to point them in the general direction you want to take. The AppSumo team won't know what your end goal is if you yourself have no idea what destination you're trying to reach.
Here's an example. As you can see, the AppSumo team has created a simple landing page and video presentation for the product (Wisecut).
It's clear, concise, and compelling. But for the team to craft such an enticing message, they need your guidance. So guide them accordingly.
Of course, some of this guidance will be sourced from the answers you've provided during the first interview. Remember the OWOX BI example earlier? Use that as a reference.
Prepare your team for the incoming AppSumo users
As mentioned earlier, the Sumo-lings deeply trust AppSumo. So if AppSumo partners with you, the members of this tech-savvy community will extend that trust to you as well.
However, that trust will quickly dissipate if you aren't prepared for the incoming flood of new users. As such, your customer support team should at least have one or two members willing to answer any query of the Sumo-lings.
Remember: most people understand you have a product that hasn't been perfected yet. They're willing to forgive bugs and some minor inconveniences as they know the solution is still in its infancy.
But if you appear indifferent to the confusion of the Sumo-lings, your campaign will flop. They won't sit around and wait for a 12-hour response time when they could just refund their money.
So always prepare your team before the launch. Also, provide a lot of leeway for the amount of time you'll be supporting your new users.
If you think it will take four weeks, extend that to five.
Here's a quick checklist for you:
Q&A – list questions people will likely ask and provide answers for them. Be concise. Be straightforward. And always simplify your message for easier comprehension.
Time zones – a lot of Sumo-lings are from the US. However, there are those coming from the UK, Europe, Asia, and Australia. Prepare your team for different time zones to accommodate every question thrown your way.
Novel questions – no matter how much you prepare your Q&A, there will be questions that you will overlook. And Sumo-lings will most likely ask them. To resolve this, create a page where your team could compile these questions and the answers for them. That way, they won't waste their time trying to find the answer themselves since another member of the team has previously satisfied it.
Product roadmap – you also want to prepare your product roadmap and the feature that will be included in your solution. There will be Sumo-lings out there who will buy your product even if the feature they want hasn't been integrated yet.
You will also need to dedicate someone who can urgently fix bugs. And again, they'd have to resolve these problems in as little time as possible to lessen the number of refunds.
This brings us back again to the importance of developing your product properly. Doing so will lessen the problems you'll face once you launch.
Launching Your Product on AppSumo: Be Honest
In order for AppSumo to approve your application, you need to be honest with them. Tell them your capabilities and how you plan to help the Sumo-lings.
Do not exaggerate your tool as they'll eventually uncover the truth. And once the AppSumo team senses you're misleading them, your application will get shot down right quick.
So try to provide the exact value of your product. That's not to say, however, that you shouldn't get hyped by your product.
Your enthusiasm will also speak volumes of the passion you have for your tool.
Tell them your roadmap.
Tell them the features that'll further enhance the workflow of the Sumo-lings.
And tell them how you're planning to shape your solution in the future.
The AppSumo team is great at sensing BS. But they can also spot SaaS founders who are genuinely excited about their fledgling SaaS company.
So always lead with value and augment that with enthusiasm towards your product. AppSumo will notice it, and so will the Sumo-lings. From there, you can cultivate your company and create a strong community filled with people who mirror your passion for your product.
For more tips and strategies in growing your SaaS company, visit the KenMoo blog here.
Get fresh updates in your inbox 

👇