Stencil: Creating Outstanding Social Media Graphics
Stencil is a software designed to help you create outstanding social media graphics for your campaigns or your personal platforms.
Features and Benefits of Stencil
👉  Stock Photos – You can choose from over 5.000,000 royalty-free, high resolution, powered by Stencil's partners, photos.
👉  Sizing – Stencil has 140 plus common preset sizes which are optimized for social media posts, ads, blog images, and more. Also, you can create your own custom sizes and as many variations as you want to suit your graphic requirements.
👉  Preview and Share – This feature allows you to have a look at your image before sharing it in seconds to your favorite social media platforms.
👉  Scheduling – The app is already integrated with Buffer and so you can plan your posts in advance.
👉  3,100,000 + Icons – You can choose from 3,100,000 icons available in the app for you to use.
👉  Templates – There is also a plethora of templates for you to choose from and use.
👉  Upload and Store Logos – You can also store and upload logos for your enterprise.
👉  Quotes – The app also has a reliable collection of quotes that you can use for your posts.
👉  Google Fonts – There are also fonts that you can choose from for your text over images.
👉  Upload Your Own Fonts – If the stored fonts from Google is not enough for you to go on, then you can also upload your own fonts into your account.
👉  140+ Preset Sizes – There are also preset sizes you can choose from for your posts to avoid the hassle of having to adjust the images every now and then.
👉  Browser Extensions – You can also set Stencil as a browser extension for ease of use and accessibility for your posts.
👉  Social media marketers in need of a tool to help them design their social media posts more efficiently.
👉  Graphic designers who are looking for a tool that is easier to use and that will have feature to tailor-fit their designs to the social media platforms they intend to post into.
👉  Bloggers who want to easily design and come up with the best graphics for their social media platforms and blogs.
Things to Note About Stencil
👉  Stencil sometimes has bugs that cause it to be slower than usual.
👉  It does not support automatic changing of text colors.
👉  There is no way to group items and move them around the canvas together.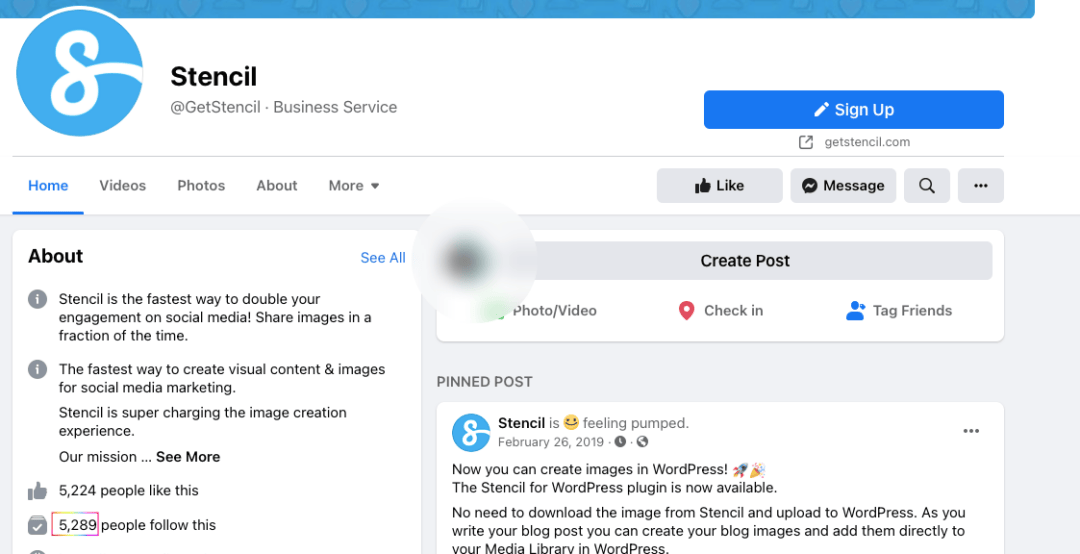 Stencil is Currently on Lifetime Deal at Appsumo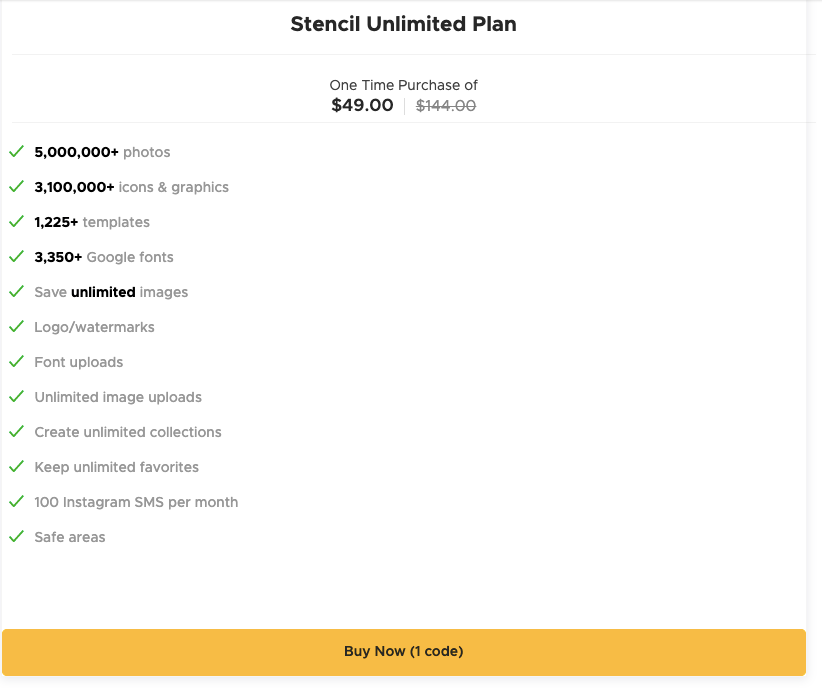 Get fresh updates in your inbox 

👇