SendSpark: Personalized Video Emails to Up Your Game
Since emails have been one of the most effective ways of communication nowadays, it is important for business owners and those who are in the ecommerce industry to pay more attention to emailing.
SendSpark is a software that allows you to create personalized video emails to improve your sales and customer service. Having personalize video emails will help you expand your reach and make your content more interesting and capture more attention.
Features and Benefits of Sendspark
👉   Record Videos Right from the Browser – this can be very possible through the SendSpark Chrome Extension which enables you to create new videos with just one click.
👉   Create Quick Videos on the Fly for Customers – this software enables you to create videos without taking too much time. You can just introduce yourself, follow up on your conversations, answer their questions, showcase your products, and create instant tutorials.
👉   Screen Recording and Webcam Recording – you can record your screen or your webcam, or even both by using this software.
👉   Create Custom Video Share Pages – calls-to-action, branding, and logo can be attached to these pages so that your viewers will know what the next step should be and so that you can gather more leads or customers.
👉   Personalized Thumbnails – you can personalize the thumbnails to your videos and put the client's names or the brand's name there. This way, your client will feel more connected to you and taken cared of.
👉   Collaborative Workspaces – you can work with your team mates by adding them into your workspace in SendSpark so that collaboration won't be much of a problem anymore.
👉   Request Videos from Customers – SendSpark also has a feature that allows you to request videos from your customers without them having to install anything.
👉   Marketing Agencies who need to up their game when it comes to emailing and reaching out to their clients.
👉   Start-ups who need help in beginning to gather leads and making noise for their brands.
👉   Marketing managers who need a tool that can help them manage video emails for their clients.
Things to Note About Sendspark
👉   It does not allow mixed videos if you want to limit the screen to a software window. The mixed video only works if you perform it on a full screen or if you stay in Chrome.
👉   It lacks tools for video editing
👉   No green screen management, which is also the case for the other video capturing software but it would be great to have an upgrade.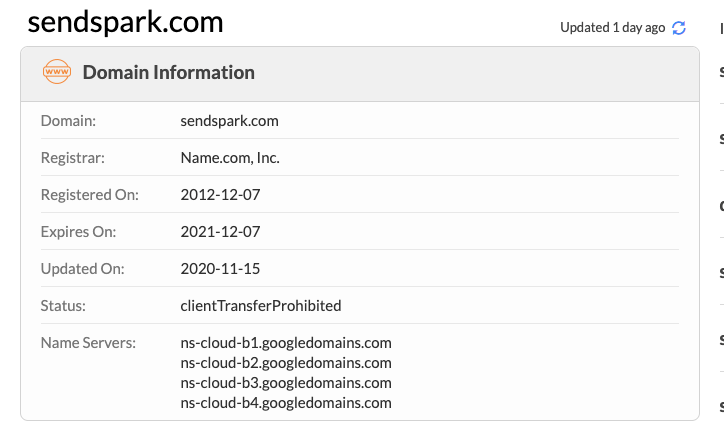 Ability to Change Email For LTD
Yes. But changing the email will terminate the connections and subscriptions of the  account.
Sendspark is Currently on Lifetime Deal at Appsumo
Get fresh updates in your inbox 

👇