PromoTix: No More High Ticket Fees
PromoTix is a tool that will help you to plan a great event and manage everything that the event needs in one platform. This software will help you manage, market, and stream.
Features and Benefits of PromoTix
👉  Free Ticketing – You won't have to worry about the costs of the tickets and registration for your events since PromoTix is backed up by their free ticketing product.
👉  Event Ticketing – This app is a ticketing application that is used by event organizers and creators to sell tickets and gather registrations for their events. It makes money through sponsorships. It helps you to earn an average of 27% more.
👉  Create Tickets – Through this app, you can create and customize your tickets depending on the type of event that you are going to have. You can also limit if they are transferrable, come with streaming access, or if they are on sale and when their price will increase.
👉  Box of POS – You can also sell tickets at the box office or over the phone before the event using the box office point of sale system.
👉  Managing Orders – In this software, you can look up customer's orders through their first name, last name, email, ticket ID or phone number. This way it will be easier for you to make changes and update an order.
👉  Check the Attendees – PromoTix has a mobile app where you can just scan QR codes to check the attendees. You can also check in people using the box office order lookup.
👉  Discount Codes – You can easily create discount codes quickly and easily for promotions which people can input during checkout.
👉  Guest List – Managing guests has never been this easy. With PromoTix, you can create separate lists, for artists, staff, guests of honor, and other categories. You can also add guests quickly and easily.
👉  Reporting – There are also reports leading up to the event on your attendees and sales. These reports can be downloaded into a CSV file for you to send to your team or to upload to your workspace.
👉  Event Organizers needing a tool that will help them manage their ticketing and their events more easily.
👉  Social Media influencers who love hosting events for their followers and need a handy tool that will help them organize and manage their ticketing and guests.
Things to Note About PromoTix
👉  They do not offer pixel tracking on the IOS or Android app. It only works when using the web app which can be inconvenient for some users.
👉  Translations are not supported in PromoTix at the moment.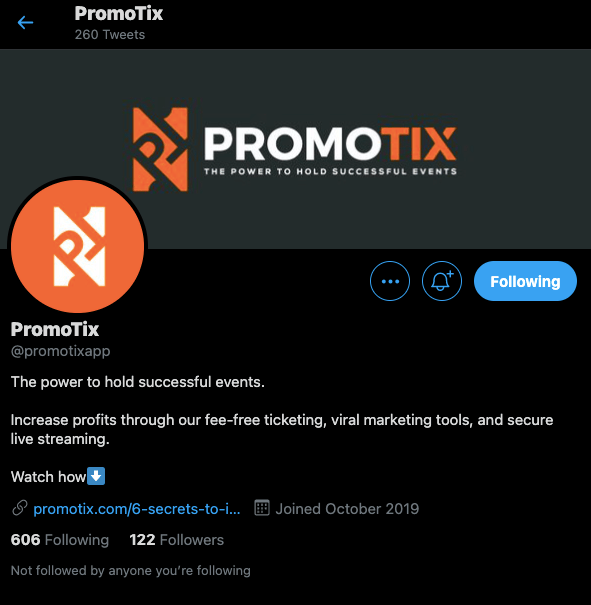 Ability to Change Email For LTD
AppSumo users won't be able to change their emails but they can send an inquiry to the support team and they will change the email depending on the reason for changing.
PromoTix is Currently on Lifetime Deal at Appsumo
Get fresh updates in your inbox 

👇