NeuralText: AI-Powered Content Workflow Automation
With NeuralText you can create engaging content without always reinventing the process through the power of AI. From research, SERP analysis, and content generation, NeuralText simplifies and automates all the things you need to do to efficiently write content with great quality and rank high on Google.
Features and Benefits of NeuralText
👉  Analyze SERPs – Quickly access search engine results for any given keyword that you plan to use for your content. This includes the top search results, related questions, outlines, and relevant sources.
👉  Competitor Overview – View what type of content your competitors are creating in the SERP.
👉  Keyword Research Tool – Their keyword research tool helps you gain valuable information like the search volume, the trends, and the level of competition for the given keyword. This allows you to find the right keyword that can help boost your website's traffic through SEO.
👉  Project Overview – Keep track of all your project and content briefs right from the dashboard.
👉  Easier Collaboration – Share your content briefs with your team through a direct link and collaborate in no time.
👉  Content Workflow Automation – Create content workflow and content grader templates so you don't have to start from scratch every time you begin a project.
👉  Pre-built Content Templates – Import ready-to-use content templates for snippets, guides, and FAQ's so you can deliver content briefs immediately to your writers.
👉  Content Grader – This feature allows you to view the content score of your new or existing content. You'll be able to see recommendations on important metrics such as word count and reading score.
👉  Smart Copy – Generate creative ideas and text for your digital marketing campaigns with the click of a single button!
👉  Ideation Tools – Saves you time coming up with a campaign or copywriting ideas with the help of an AI. There are four ideation tools available: Blog Ideas, Growth Ideas, Viral Ideas, and Upsell ideas.
👉  Writing Tools – This allows you to quickly generate text for your campaigns. There are three built-in writing tools: Question Generation, Simplify Sentence, and Content Expander.
👉  Copywriting Formula Tools – The AI generates copy through tried and tested copywriting formulas such as PAS, AIDA, and many more. Very useful for whatever copywriting scenario you're going for.
👉  Copywriters and marketers who need a tool to quickly write copies for their clients or companies.
👉  Bloggers and journalists who are looking to publish comprehensive content consistently for their readers.
👉  SEO and Content Marketing Strategists who are seeking to publish content that will rank high on Google.
Things to Note About NeuralText
👉  Some features and tools can be a little buggy and slow, making them unsuitable for serious work.
👉  UI/UX of the app is still a bit unpolished.
👉  There is no onboarding or walkthrough tutorial for beginners.
👉  Founded in 2020
👉  Estimated Number of Employees: 1-10
👉  Founder: Alessio Nittoli, Antonio Cappiello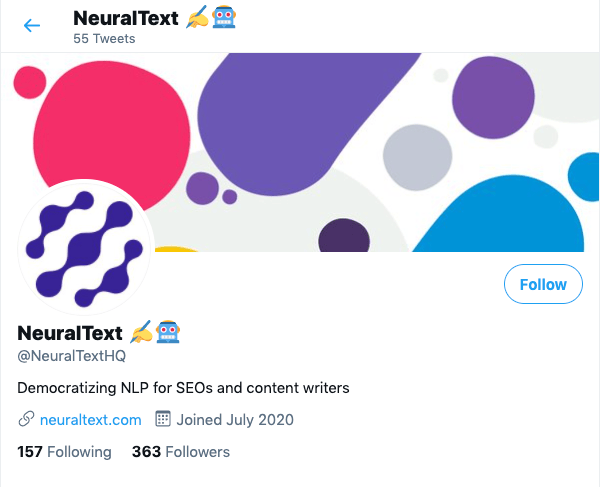 NeuralText is Currently on Lifetime Deal at Appsumo
Get fresh updates in your inbox 

👇