InfluencerSoft: Boost Your Business With A Complete Set of Marketing Tools
Fiddling around with complex marketing tools is tricky and can take a huge portion of your working hours. InfluencerSoft makes this process smoother and quicker automatically driving your marketing plan for you. Take advantage of their conversion-proven funnel templates (or start from scratch if you want), create free or paid course content, set up automations, and manage and track your affiliates in a single platform.
With InfluenceSoft, you save time building your marketing plan, so you can focus on other parts of your business.
Features and Benefits of InfluencerSoft
👉  Drag-and-Drop Builder – Create funnels easily in minutes to view your traffic sources, page types, and email sequences. Make beautiful websites or sales pages in just a few clicks.
👉  Conversion-Proven Funnel Templates – If you want to save time, you can make use of their 50 funnel templates and call it a day.
👉  Course Content – Produce content for your audience, whether free or paid, that's customizable to fit your branding and design. InfluencerSoft also has a Learning Management System for your students.
👉  Process Mapping Tool – Organize and plan the action sequences you wish to automate in your marketing funnel
👉  Trigger Email Sequences – Put up touch points to trigger email sequences so that your marketing is still functional even when you're not available
👉  Robust Analytics – Follow your marketing automations progress using insightful analytics and data so that you can make adjustments to your marketing plan quickly.
👉  Affiliate Management – Set up your affiliates with some swipe copies and other materials for promotion in the affiliate management dashboard. From here, you can track affiliate clicks, sales, and more. You can also change your affiliate rules, payment method, and commission percentage. All these, from one dashboard.
Who is InfluencerSoft for?
👉  Influencers and Freelancers who want and easy way to track their projects, sales, commissions, and a whole lot more to ease their day-to-day tasks
👉  Entrepreneurs who want to stay on top of their productivity by automating their marketing so that they can focus on other business aspects
Things to Note About InfluencerSoft
👉  Web editor needs improvement as it's dated and hard to create modern-looking pages using the page builder
👉  Tools are clunky and difficult to use, needs some cleaning up
👉  The Learning Management System has a "powered by InfluencerSoft" footer which cannot be removed
👉  Founded in 2012
👉  Estimated Number of Employees: N/A
👉  Founder: Jesse Doubek
InfluencerSoft Competitors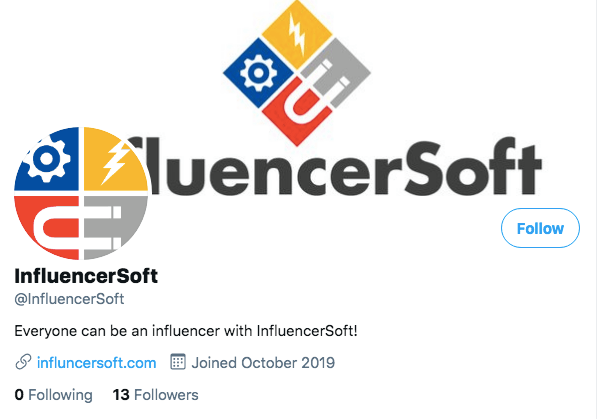 InfluencerSoft is Currently on Lifetime Deal at Appsumo
Get fresh updates in your inbox 

👇