GuruCan: Creating Online Courses and More
GuruCan is a five-in-one mobile platform that will enable you to create, promote, and sell online courses. This is one of the most useful type of tool nowadays since it is one that can be used by educators, learners, and even business owners.
Features and Benefits of Gurucan
👉  Courses Builder – This tool has an online courses builder that helps you create, and manage an unlimited number of courses that can be accessed through phone and through desktop and with first-class data security.
👉  Landing Pages – GuruCan also has a simple landing page builder that unites the design of the mobile app to that of the web app. The checkout page will also be automatically available for every product. Also, you won't have to worry because the landing pages that GuruCan offers pass payment security checks.
👉  Mobile App – This is one of the highlights of this tool. You can use it anytime and anywhere and, you can improve retention and course completion.
👉  Marketing Automation – This app also has marketing automation tools that help you with emails, push notifications, and sending out newsletters, seasonal greetings, and announcements about a new promo or product.
👉  Webinars – Aside from using this for slides and online courses, you can also use GuruCan for webinars. You can create unlimited webinars along with analysis of each of the webinars' progress.
👉  Memberships – You won't have to worry about your membership because access will be automatically given or denied depending on the payment success. You can also set different levels of subscriptions for your students or members.
👉  Analytics and CRM – The app also allows you to track sales, engagement rates, and task completions. It gives you essential data about your modules, webinars, and content and allows the users to export or import data. It also allows you to chat and to give reports.
👉  Integrations – You and your members can also link GuruCan with your favorite services like Google Drive, Dropbox, and many more.
👉  Educators who wants to convert into online teaching and learning and to find a tool that makes it convenient to them and to their students.
👉  Web Experts who need a tool where they can set-up their webinars and courses and one that can help in distributing their materials to their members and students.
Things to Note About Gurucan
👉  The language used in the app cannot be localized to other languages.
👉  There are mentions of Visa and MasterCard on the page, making it quite unprofessional for some users.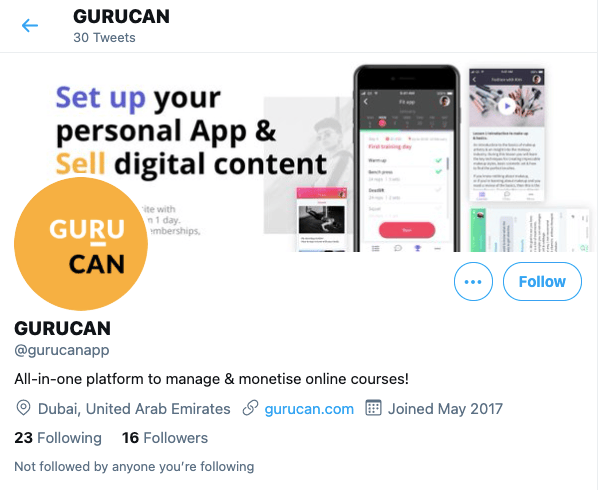 Ability to Change Email For LTD
Gurucan is Currently on Lifetime Deal at Appsumo
Get fresh updates in your inbox 

👇