GetLead.page: Easily Connect With Your Users Through Various Communication Channels
Improve your business's customer service by providing your customers support at the moment they need it through their preferred channel. GetLead.page recognizes that everyone communicates in a different way, that's why they help you get in touch with your users using video chat, voice calls, text chat, or contact forms.
All conversations are archived and you can continue to jot down notes, organize, and access them in the lead generation management panel.
Features and Benefits of Getlead.page
👉  Multiple Communication Channels – Visitors can connect with you through a channel they feel comfortable with. Hop on a call through video chat or voice call for more outgoing and chatty individuals, while more reserved ones can opt to use text chat.
👉  Instant Communication – Get alerts whenever there's a new text chat so you can get in touch with visitors through their preferred channel quickly. Answer their queries instantly using the side-by-side video chat or text chat while they're still browsing through your website. With instant communication, you can help your visitors decide on their purchases.
👉  Conversation History – Get a detailed history of your conversations with your customers. Access details on call duration, call date, and with whom the visitors have spoken from the Offline Leads tab.
👉  Customizable Contact Form – The contact page allows you to collect your visitor's contact information when no one is available to chat with them. Your contact forms are fully customizable to fit your branding.
👉  Point-and-Click Widget Creator –  You can customize the messenger's appearance to match your brand. Chat headers, greetings, text, and colors can easily be personalized in just a few clicks with the Widget Creator.
👉  E-Commerce Businesses who want to get in touch with their customers to help them with their purchasing decisions instantly
👉  Sales or Customer Service Teams who want to improve and ensure customer satisfaction by giving prompt replies to customer queries
👉  Local and Small Business Owners who want to improve their customer service support for their clients.
Things to Note About Getlead.page
👉  The platform can be slow and using it can be unmanageable with the waiting time
👉  Fonts can't be customized to match your brand's
Getlead.page is Currently on Lifetime Deal at Appsumo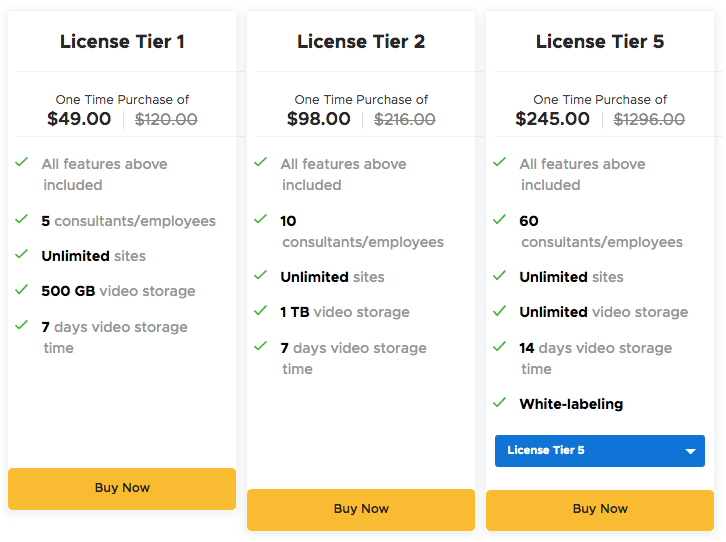 Get fresh updates in your inbox 

👇