Email List Validation: Email List Cleaner
Email List Validation is a tool that will help clean up your email list, verifying each contact to prevent sending out data to dead email addresses.
Features and Benefits of Email List Validation
👉  Real-Time API – This feature enables you to verify emails real-time. You can use the API to catch misspelled, fake, and discarded emails just as they are being typed.
👉  Custom API – You can customize and connect the custom API feature in Email List Validation to your site, the app, or any other marketing platforms that you use. This way, Email List Validation API will be able to verify emails at the point of entries.
👉  Dashboard – This feature allows you o upload your email and then verify and download the results of each verification process.
👉  Email List Cleaning – Cleaning is the main feature of Email List Validation. It mainly helps you avoid hard bounces that will surely drag your campaigns down..
👉  Quality Assurance – The software guarantees 98% accuracy which means that any email tagged as "deliverable" is valid.
👉  Bad Email Removal – Email list validation is able to remove 99.9% spam traps, bounces, and any toxic emails.
👉  Performance – You can expect 99.99% uptime and 3x the speed courtesy of the powerful servers.
👉  Email Duplication – This feature helps remove any duplicate email you may have in your records to avoid clutter in the list.
👉  Spam Trap Removal – Email List Removal gets rid of any sketchy emails that are potential Spam Trap.
👉  Risk Validator – It also scans for high-risk keywords and shady LTDs.
👉  MTA Validations – This feature checks whether the Mail Transfer Agent has a valid MX record.
👉  Domain Validation – You can also trust that this software will remove all emails containing invalid domains.
👉  Complaint Verification – It eliminates all email addresses matching its Complainer Database.
👉  Syntax Verifier – This feature checks for any invalid syntaxes and will immediately remove them.
👉  Real-Time Bouncing – It also send untraceable emails to any address which can't be validated by using other methods.
👉  Team Account – You can also add your team members and collaborate while consuming the same credit resources.
👉  Anti-greylisting Tech – This feature waits for some time and tries to validate those specific emails greylisting is encountered.
👉  Selective Downloading – It also allows you to download the results you need.
👉  Intuitive Result Codes – All the results will be separated into six easy-to-understand categories namely: Disposable, Deliverable, invalid, Accept All, Unknown, and Spam-trap.
👉  Automations – All the feature are automated so you won't have to worry about checking on them or scheduling them .
Who is Email List Validation for?
👉  Email marketers who are looking for a tool that will help them clean their email list and prevent bounces.
👉  Sales teams who are looking to find a software that can help them validate their leads and the emails that they receive.
Things to Note About Email List Validation
👉  The app needs more integrations with other softwares for it to work perfectly for bigger marketing agencies.
👉  It has bugs when it comes to downloading verified emails sometimes.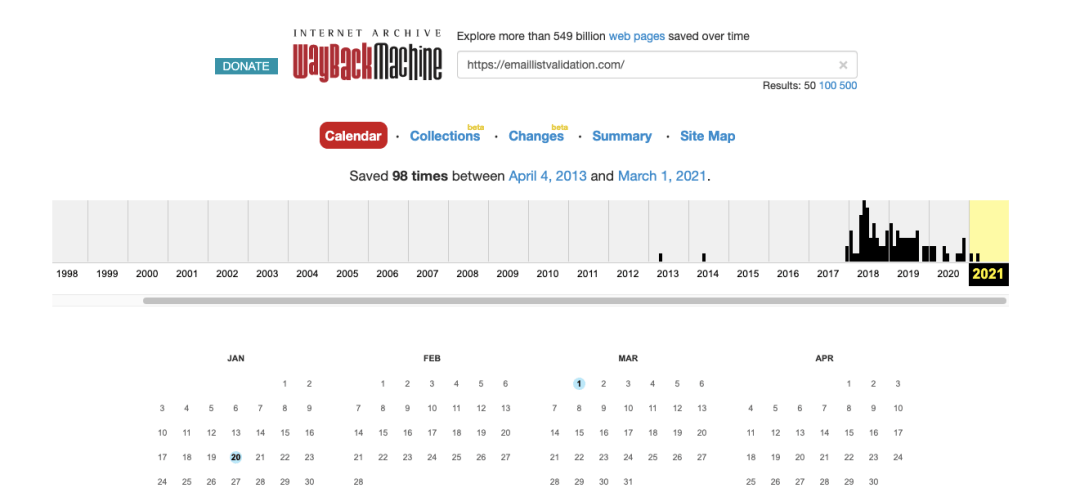 Email List Validation Reviews
Email List Validation Competitors
Email List Validation is Currently on Lifetime Deal at Appsumo
Get fresh updates in your inbox 

👇