DarwinMail: Secure Your Inbox
DarwinMail is an emailing software built to ensure that you have full control of your inbox. It helps manage multiple accounts, send from multiple aliases, and create multiple custom signatures.
Features and Benefits of DarwinMail
👉  Multiple Accounts – This allows you to easily manage unlimited accounts and send from multiple aliases and create multiple custom signatures at the same time.
👉  Bundles – This feature will allow you to create rules that will automatically categorize your emails, and/or use the built-in bundles to stay organized and focused.
👉  Templates – You can increase your productivity by coming up with multiple reusable templates so that you won't have to rewrite the same emails ever again.
👉  Reminders – These will keep focused on what is important when you need to.
👉  Snooze Emails – This feature helps you to avoid being distracted by your emails ever again. This will also help make your schedule work for you and not the other way around.
👉  Bulk-Actions – With this feature, you can get more tasks done with a lot less effort and maximize your output through the bulk archive, snooze, trash, and more.
👉  Dark Mode – This will protect your eyes from fatigue.
👉  Undo Send – This is the best solution for those sent emails that don't have attachments in them when they were supposed to have tons.
👉  Swipe Actions – This feature makes it easier to snooze emails for later.
👉  Custom Backgrounds – You can now beautify the whole interface of your inbox to your own taste.
👉  Distraction Free Mode – This feature will help you focus more and will help you get through your emails at record speed.
👉  Advanced Keyboard Shortcuts – You can cut down your efforts and become more effective in your inbox through this feature.
👉  Busy professionals who need an emailing tool that is more effective and more efficient than what they are currently using.
👉  Project managers looking to find the best tool that will help them deal with their emails and keep their inbox organized.
Things to Note About DarwinMail
👉  It does not have an IMAP account making it a bit inconvenient for some professionals.
👉  There are some minor bus here and there in the UI of the software.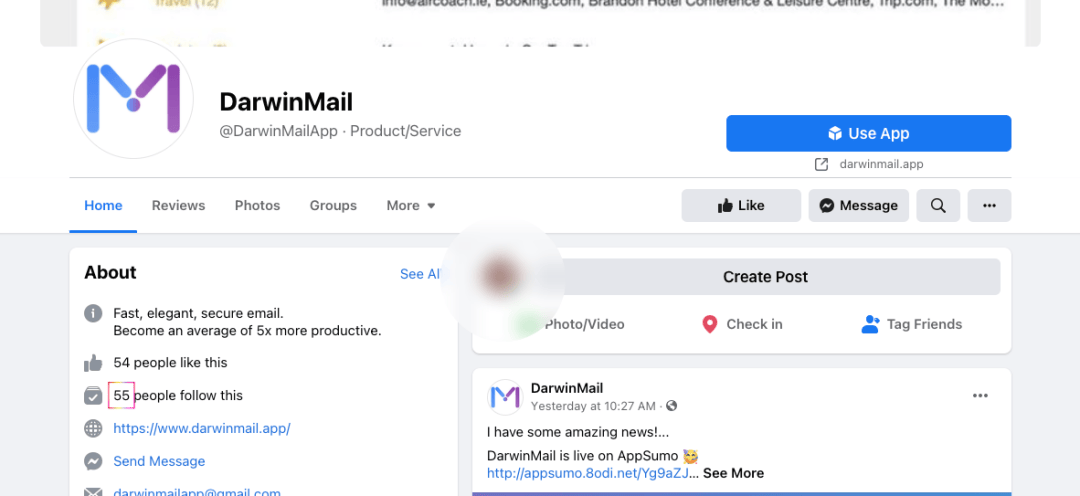 DarwinMail is Currently on Lifetime Deal at Appsumo
Get fresh updates in your inbox 

👇