ChayAll: Omnichannel Instant Messaging Widget
Juggling through multiple channels is difficult, and with the numerous conversations your support staff have with customers, they can get overwhelmed pretty quickly.
That's why ChayAll combines all your conversations in one place, so that your support team can reach out to them in an instant in your customer's preferred platform. Easily embed your customizable chat widget on your website, integrate APIs, and get statistics in real-time with ChayAll.
Features and Benefits of ChayAll
👉  Omnichannel Messaging – Converse with your customers from all of your messaging platforms. ChayAll connects with Facebook Messenger, WhatsApp, Apple Business Chat, Google Business Chat so that you can engage with customers from a single dashboard.
👉  Integrations – Easily implement your chat widget with any CMS and integrate it with various APIs. You can also paste this into your website's HTML code. ChayAll has downloadable plugins for WordPress, PrestaShop, and Shopify.
👉  White Labeling – Fully customize your chat widget and add your brand colors and logo to make it your own. You can also adjust its position on your website.
👉  File and Media Sharing – Send your customers high-resolution images, locations, and documents for a smoother conversation flow.
👉  Chatbot Tree – Edit the name of your chatbot flows and save in-progress reply trees to send out replies to your customers even when you're not around.
👉  Automated Assistance – Make use of ChayAll's chatbot for FAQs so that your customers get the answers they need instantly.
👉  Sub-accounts – Easily handle multiple companies and locations and even manage your client's website from the dashboard.
👉  Statistics – Find out which of your most popular channels, customer average wait time, most productive agents, and more, in real-time.
👉  Sales and Support Staff who take in conversations from customers from multiple channels
👉  Businesses who need to provide support for their customers from different social media platforms
Things to Note About ChayAll
👉  Supports a limited number of channels. It would be nice to see SMS, email, Instagram, and Telegram too
👉  Doesn't grab contact information from Facebook and Apple Business Chat
👉  Some features are still buggy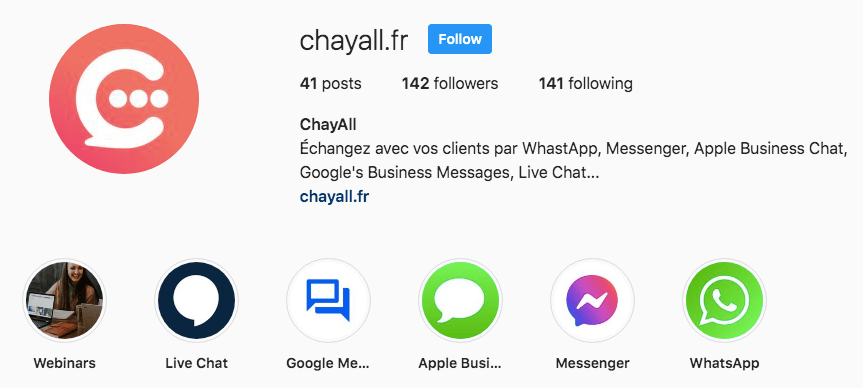 ChayAll is Currently on Lifetime Deal at Appsumo
Get fresh updates in your inbox 

👇