Write Better Content That Get Shares & Links With WriterAccess! (BuzzSumo Integration)
In this mini-guide, I'll show you how to get the most out of the Buzzsumo integration in Writeraccess.
For those who don't know, WriterAccess is a platform where you can hire and manage writers, editors, and content strategists to help you produce content on your website. 
On the other hand, BuzzSumo is a platform where you can discover trending topics and content on various social media platforms and the internet. 
Let's jump right in.
Once you log into WriterAccess, hover to the "tools" and click "Buzzsumo Insights".
Step 1: Search for your topic/ keyword
Let's say we want to write about, "keyword research for beginners", simply enter it in the search bar.
Before hitting search, I suggest adjusting some of the filters.
I'll go through each of the options below and give you some ideas which to choose.
a) Sorting by Social Media Platform
You can sort your search results by the number of shares in the social media platforms listed in the dropdown menu.
Ask yourself this question…
Where is your target audience? 
Let's say your audience is on Facebook and Twitter, then you can include one of these social share icons in your article and make it easy for your readers to share.
Here's one I have on the WriterZen review.
(Dang, only 1 share? Please help to share it!! :p )
Get your readers to promote it to their audience + send social signals back to your site.
Double win!
Not sure which social media your audience is active in? 
Time to do some research or ask them during your next survey.
There are two other interesting filters worth mentioning. "Linking Domains" and "Evergreen Score". Both metrics are unique to Buzzsumo.
Linking Domains
This refers to the number of unique domains that link back to an article (backlinks).
The more referring domains linking back to your site, the higher your domain and page authority and the better your ranking chances.
If your article is designed to be a "backlink magnet", sorting by "linking domains" makes a lot of sense.
"Backlink magnets" are articles that have a higher chance of being linked to. For example, coming up with statistics that can't be found anywhere else. 
Since you are the only source, other blogs and reporters will be more likely to link to you. (Brian Dean of Backlinko does this all the time, here's an example).
After you do the search, you can dig deep into these proven articles and find out the reason why webmasters are linking to them.
Maybe there are a few ideas you can incorporate into your own article.
Evergreen Score
The evergreen score measures the number of engagements and links an article continues to receive after the first few days. The first measurement is taken 30 days after the article is published.
This can help you uncover 3 pieces of information.
👉  Evergreen content
👉  Ranking articles
👉  Real social shares
Since these articles rank, they get a steady stream of site visitors who continue to discover the article and share it. That's why they have a high evergreen score.
This also weeds out certain websites that buy fake social shares to fool Google. They often come in one blast and die out after a while.
If you plan to write an evergreen article that can continue to attract shares, backlinks, and ranks on Google, this is a good metric to look at. 
Duh. Who doesn't want that? It sounds like we should be sorting by Evergreen score all the time, right?
Not really.
You'll want to play around with different filters to check the different results that come up.
Articles with a good evergreen score tend to be a little old (and sometimes outdated). 
If you want to find viral posts or up-and-coming articles from competitors, sorting by evergreen score is not useful.
I suggest starting with "Total" first and then playing around with other filters to find what you need.
a) Sorting by Social Media Platform
If you're writing an article, I suggest sticking with the recommended "past 180 days" or "past 360 days".
As it often takes a few months for an article to rank and have traction.
Pro Tip: If you're searching for a trending (and proven) topic to repurpose to a Facebook post, then sorting by past 1-30 days will give you some fresh and goodideas.
c) Sorting by Content Type
This one is pretty straight forward. 
If you already have in mind to write a list post or shoot a YouTube video, then just sort it by "list article" or "video"
Pro Tip: leave it on default to see which are the most popular content types for your keyword/ topic. 
Assuming the articles that get the most shares are "how-to articles", you should probably do the same! Sometimes it's not necessary to reinvent the wheel.
Step 2: Analyze the top 5-10 results
Here you can find a wealth of data:
👉  Social shares broken down by social media platforms
👉  Linking domains
👉  Evergreen score
👉  Article type
👉  Word count
👉  Domain & Author
👉  Alexa score (to know the authority of the domain)
Here are some tips on how to use them.
Here we see that the first two websites have 5-10x more shares than the third website, which belongs to Salesforce.
We know that Salesforce has a very high authority, not only because of brand recognition, but we can also see that the Alexa score is 116 compared to 418,998. (A smaller number here means greater authority).
Aren't you curious how these 2 smaller websites can get more shares than Salesforce?
They even have a higher evergreen score.
It's definitely worth taking a look and seeing if there are any ideas we can add to our article.
Tip 2: What is the common content type?
I scanned the top 10 results and found that 7 are articles and 3 are YouTube videos.
That's reassuring to know, as I plan to write an article on this topic as well.
However, instead of staying away from videos, this could be a sign that there is an opportunity to create YouTube videos to fill the gap. 
Maybe I can write the article first and then re-purpose it into videos later?
After all, the consumption of video and audio content is steadily increasing.
Tip 3: What is the common article type?
Unfortunately, Buzzsumo doesn't distinguish between content type and article type and doesn't allow you to filter them in the dashboard.
There are only 2 content categories as I see it.
Videos and Articles. (Maybe audio and images in the future).
Videos are usually posted on youtube or vimeo.
For articles there are 6 different subcategories:
👉  General articles
👉  How-to articles
👉  Infographic
👉  List Articles
👉  What-Contributions
👉  Why-Contributions
Unlike content types, we should take what already works for article types and apply those ideas to our own articles.
For example, all 7 articles are "general articles" with an average of 2-3k words.
Since there are 2-3k words, that signals to me that they are long articles. I can click into any of them to check further.
If comprehensive guides get the most attention compared to other article types, I should consider writing one AND making it better than the rest.
Don't copy exactly what other sites do. They rarely work well unless you have better content and site authority.
Pro tip: Approach the topic from a different angle or combine multiple article types in your article to stand out and appear different.
For example, write a comprehensive guide and add an infographic.
Tip 4: What are people writing about?
Our main keyword is "keyword research for beginners".
There are several angles from which we can approach this.
Since we know articles on this topic write are long. Maybe we can also create a comprehensive guide that teaches keyword research from A to Z?
Maybe a successful case study but also shows the reader how to do it too?
How about a list of keyword research strategies that are beginner friendly?
The possibilities are left to your own imagination.
Step 3: Select your topic
Now, after doing some digging and research on Buzzsumo ranking articles (based on shares, evergreen score, and linking domains), as well as thorough keyword research to begin with, you should have a pretty good idea of what kind of article you want to write about.
Note: Before you do any search on Buzzsumo, you should first find and narrow down your target keyword that you want to rank for.
To do this, you'll need a keyword research tool like WriterZen, Ahref, Ubersuggest, and many others out there.
If you are looking for a good one on lifetime deal, I recommend WirterZen. Here's a link to my WriterZen's keyword research guide.
Let's create a sample topic based on the keyword "keyword research for beginners"…
As you can see above, the top 2 articles that have the best overall rating are writing a comprehensive step-by-step guide.
This makes a lot of sense, as beginners would prefer to follow complete instructions rather than piecing together ideas from different articles.
So what should we do?
Write long, comprehensive tutorials too! 
But to stand out, our article must be better.
What I would do is click into those articles and look at all their H2/ H3 tags.
This way, you can learn what your competitors cover, and add more topics/ depth for your own.
You can use a tool like Detailed SEO plugin that automatically scrapes all the H2/ H3 tags for you.
Find out at a glance what topics/subtopics your competitors are writing about!
I also love to use the Reader Mode Chrome extension. They also scrape the H2/ H3 tags, but show them in the sidebar instead.
If you click on each subtopic, it will show you the exact paragraph if you want to read about it.
After downloading the plugin, go to the settings, and enable "outline" to activate this feature.
After knowing all the topics/ subtopics your competitors are writing, it's time to make yours even more unique and comprehensive.
As mentioned above, add in your own twist maybe by having a case study or design better graphics to improve dwell time. 
Time to brainstorm!
Pro tip: Make use of Frase to scrape the H1/H2 of the top 20 ranking articles. You'll have so many ideas after doing these exercises.
Okay, so I can come up with better content than these articles, but is my domain power strong enough?
Remember the Alexa score? Let's dig deeper here.
Both of them have Alexa score of around 400k.
What is our score?
Go to Alexa.com to check for free.
Once you're there, simply enter your domain and hit "Let's go"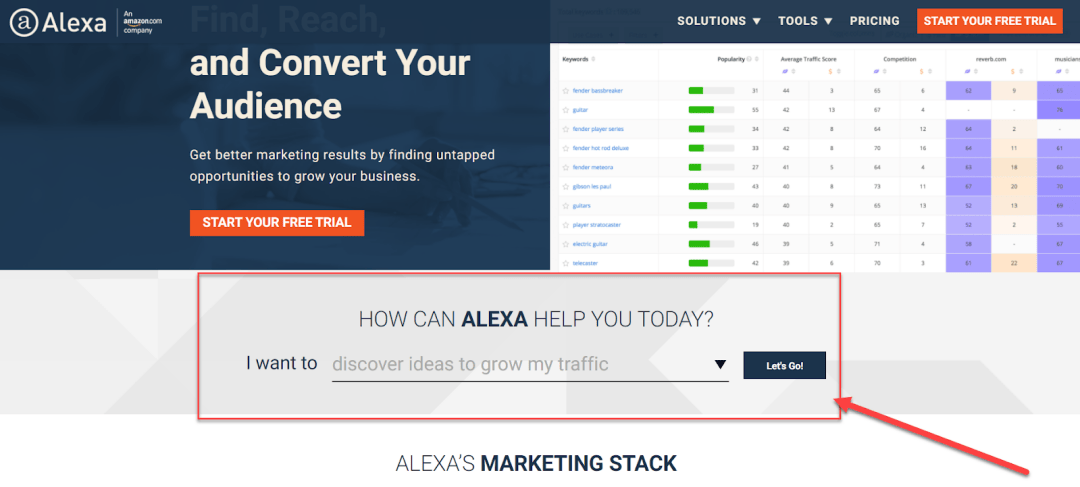 Scroll down to the middle to check your score.
Kenmoo.me's Alexa score is around 150k. (remember, the lower the better).
Since I have stronger domain power and I'm confident in creating better content than them, there's no reason why I can't rank and get more shares & backlinks, right?
Time to put in the work to rank and get more shares & backlinks 😁
What features of the Buzzsumo plan do you get with WriterAccess?
We get 4 features in the pro plan:
👉  Unlimited searches
👉  1 year of data for all results
👉  Influencer searches
👉  Referring domains (backlinks)
Since we do not have direct access to the BuzzSumo platform. We won't be able to set up projects, set up alerts, export them, and etc.
The API integration only grant us access to the Buzzsumo search engine where we can find top topics and influencers.
And of course for each search results, it gives us a wealth of other info that Buzzsumo provides.
Here's a list of them:
For influencer searches, it gives us other info such as Instagram authority, reply ratio, retweet ratio, and more…
Is the free BuzzSumo plan good enough?
Since the BuzzSumo free plan gives 10 free searches a month, is it enough for you?
It depends on your usage.
If you only write 1 article per month and don't plan to search for influencers, the free plan may be enough for you.
Note that searching for influencers and articles takes 1 credit each.
For me, some months I don't write any articles at all, so 0 searches.
But some articles take me more than 10 searches to get different ideas and inspiration. In those times, I reach my monthly limit in just 1 hour.
Now that I plan to publish more content, this deal is a no brainer for me.
I can do unlimited searches and access other cool things I need for my business like Writer's Academy (content training), Journey Map, Buyer Persona creation and more…
BuzzSumo has always been veru reliable when looking for trending content that people are engaging with on the internet. Having it on WriterAccess is a very welcome addition to all of its already amazing features. 
It seems like WriterAccess is looking to become that one place where you can find and manage your team of writers and also find great content for your website. That's a genius combination if you'd ask me. 
Hopefully this mini-guide helped you understand how to maximize the BuzzSumo integration on WriterAccess. Good luck to all your endeavors! 
Get fresh updates in your inbox 

👇