Bloo: Unique Project Management
Bloo is a project management tool that combines boards, calendars, files, and more to handle even the most difficult initiatives. It helps you access boards, to-dos, tags, assignees, files, and more in one platform.
Features and Benefits of Bloo
👉  Projects – This feature allows you to access tools that you need to move work and get things done in your brand.
👉  Boards – You can solve problems easily by using this feature. You can also create instant and easy to follow processes in your organization with todo boards.
👉  Calendars – This feature helps you keep an eye on your project plan and make sure that you and your team are on track. Also, it allows you to take back control and get a big picture of all the activities.
👉  Files – Bloo has an unlimited storage for all your files and with daily back ups, you can now just forget about Dropbox and Google Drive.
👉  Activity and Audit Trail – This helps you keep an eye on everything that is happening in your workspace and keep people accountable.
👉  People Management – You can easily manage what your people does, where they do it, and when they have to get it done.
👉  Custom Fields – This feature allows you to customize your projects and add as many custom fields as you can.
👉  Templates – Bloo offers templates so that you can build professional and reliable processes.
👉  Project Managers who need a tool that can help smoothen out their processes to help their team move through projects.
👉  Team Leaders that need help when it comes to keeping their workspace organized and their teams on track and well collaborated with.
👉  Startups that need a tool to help them create processes for their teams.
Things to Note About Bloo
👉  It does not have the option to add time to the tasks that are created in people management.
👉  Does not have an automation to add a pre-defined checklist when a task reaches a certain stage in the process.
👉  It has an underdeveloped iOS. It has some delays in the comments and notifications.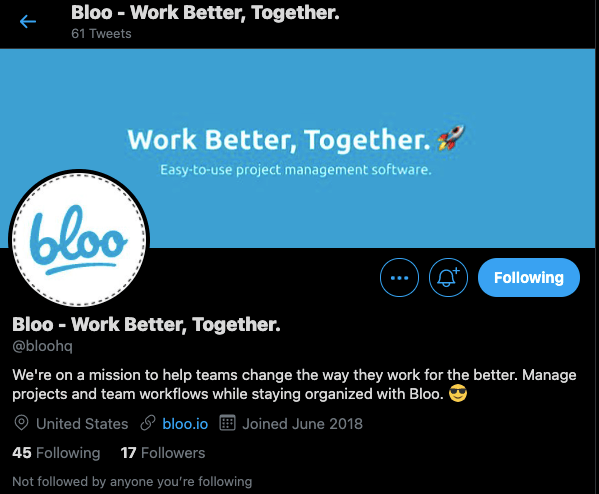 Ability to Change Email For LTD
Yes. The only way to change email is to contact them and they will change the email for us.
Bloo is Currently on Lifetime Deal at Appsumo
Get fresh updates in your inbox 

👇